Employee Engagement
When employees are properly engaged in their workplace, they constantly improve and keep the organization performing at a high level. Good people management practices make a big difference in increasing employee confidence and loyalty.

Investing in your employees by offering them the right benefits motivates them to perform and increase their productivity. Employee engagement can drastically improve when positive, honest feedback and timely praise are provided at work.

Your employees need to be praised when they are doing a good job, and they need to be motivated when they have to improve in certain areas.

The work environment is free of tension when employees feel safe and secure in their jobs, thereby improving productivity.
Absenteeism
An employee might need to take time off for a number of reasons, but when there is an unexpected absence, it can negatively impact an organization's productivity and ultimately its revenues.

There are times when employees need to take time off for genuinely unexpected reasons. But many times, absenteeism is a result of job frustration stemming from deeper issues at the workplace.

Employees who suffer from burnout, disengagement or stress are absent from work significantly more frequently, and organizations should pay a lot more attention to root causes of their absenteeism. If an employee is frequently "checked out" at the workplace, the organization should try to figure out how to motivate and engage them more effectively
Work Life Balance
Having a good balance between work and life leads to increased productivity at the office, lowering turnover rates.

Studies conducted on workplace productivity continue to indicate lower levels of productivity correlated with higher levels of stress caused at work. When employees are stressed, they are less likely to maintain good mental health and well-being, which is crucial for keeping them motivated and engaged.

Consider involving your employees in discussions about work-life balance at your organization and how to improve it. When employees are involved in these discussions, they are more likely to stay motivated and take ownership of their roles.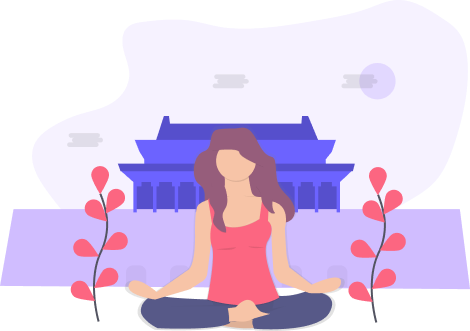 Work Environment
A positive workplace environment is crucial to maintaining a high level of employee productivity and organizational productivity.

An employees' comfort, health and safety, satisfaction and morale are directly affected by the physical elements of the workplace.

Employees who are put in a healthy, helpful, conducive office environment perform better on a physical and mental level. While unfavorable workplace conditions inhibit employee performance and can induce work-related stress in employees.

Factors that have siginificant impact on the workplace include:
Building design and age
Workplace layout
Cleanliness
Workstation set-up
Equipment design and quality
Space
Temperature
Ventilation
Lighting
Noise
Vibration
Air Quality
Effective Prioritization
Employee engagement and productivity can be greatly impacted by organizations setting clear priorities and expectations. Failure to do so usually hinders productivity and results in unreasonable work pressure.
The best organizations provide employees with systems, processes and tools to manage their work and priorities effectively.
By discussing priorities, tracking them, and revisiting them regularly, organizations can ensure their employees work on the right tasks at the right time.
Set expectations collaboratively:
When employees are involved in the process, they are more likely to take ownership of the tasks and responsibilities.
Conclusion
Employee productivity is a key determinant in your company's success. That's why it makes sense to invest in your employee's productivity.

Ensure that you build the right environment, processes and principles in your organization to facilitate job satisfaction.
"HireIntellect provides performance and recruitment management solutions and services"

Find out what we can do for your organization and employees