Our emphasis on teamwork, trust and tolerance for diverging opinions helps
clients focus on their opportunities, build their capabilities and win the future.
Together, we achieve results that bridge what is with what can be.
We empower people and organizations and enable them to exceed their potential. Learn more about our team members.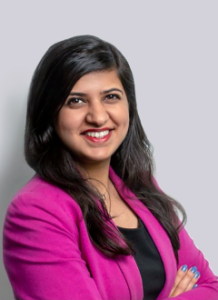 Tishtha Bhandari            Talent Acquisition Specialist
Tishtha is a Talent Acquisition Specialist with over 6 years of professional experience in managing end-to-end recruitment. She specializes in technical recruitment in the Technology and Financial Services domain. Her expertise has helped clients get the right resources to grow their organization and helped people get the right jobs to grow their career.
She has experience in account management and client engagement with strong relationship building skills. At Hire Intellect, she takes care of the staffing and recruitment services and provides exceptional experience to both candidates and the clients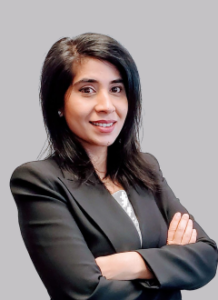 Asmaa Pasha                 HR Consultant
Asmaa Pasha has over 15 years' experience working in Human Resources. She is a strong people leader who combines experience, a keen business acumen, and best practices to create solutions for people and business leaders to help drive performance. Her breadth and depth of experience in HR has led to demonstrated success in developing and maintaining partnerships with leaders to link HR initiatives to business objectives and corporate strategies.
Asmaa's experience includes work in public and private environments, including technology, financial, consumer product goods, building materials and manufacturing. At Wits Consulting, Asmaa provides direction and leadership to HR matters and provides the full range of HR services for external clients.